WE TAKE PRIDE IN YOUR SATISFACTION
For nearly 50 years Willamette Valley residents and business owners have depended on the expert craftsmen at Amcraft, Inc. to deliver high-quality designs and installations. Our technicians and designers pride themselves in their work and commit themselves to helping you realize your vision, no matter your financial or spacial restrictions.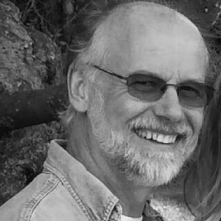 Nathan has been with Amcraft Cabinets nearly since 1979. Finding his footing right out of High School Nathan is a true lifetime career cabinet maker.
Over his past 40 years with the company Nathan's work and dedication can be seen through our facility, and through our company's history; as a business dedicated to delivering the absolute best product, and the highest quality of craftsmanship.
Nathan oversees our entire operating facility and is involved in Amcraft's day to day production, as much as an owner could be.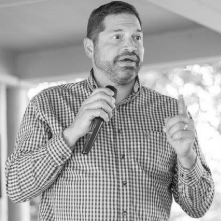 Much like Nathan, Greg has been with the company for the majority of his career, being hired on as a sales team member in 1996 by our founder Alan White.
Greg is the leader of our design team and our business office. This business is much more than a means to provide, but a legacy worth carrying on. His skills as an owner, leader, and innovator are exemplified and expressed as a role model and coach within his community.
Greg has a keen eye on not only the aesthetics of a project but the functionality and relationship between them. He is happy to assist with our biggest contracting clients and equally satisfied to help with someone walking in looking for some information.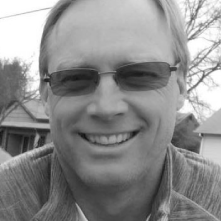 Having grown up on a farm Ron has always grasped the concepts of hard work with a "get it done" attitude. Couple this with a personality of energy and enthusiasm you'll not only have an award-winning basketball coach, but a fantastic resource for ideas and construction.
Throughout his 6 years with Amcraft, Ron has drawn the absolute best out of his clients and their projects. Always first to answer, and first to respond, Ron is a genuine personality with a disposition for enjoying the process, and getting the design you're looking for.
Mark comes to us with a background in construction and development. Mark has years of experience working on job sites as a framer and a project manager.
His skills in the industry are prevalent in his ability to design and generate valuable input throughout the entirety of a project. Through the past 11 years at Amcraft, Mark's eye for detail and unique applications for design, make him a diverse designer with a desire to get your cabinets done the way you've envisioned them.
Whether its onsite walk throughs or showroom visits. Mark has experience that translates to his clients to help them make their decisions with a tool belt of knowledge.
Heather Oliveira
Office Manager
Having recently joined Amcraft in the Summer of 2018, Heather has embraced a busy role in full stride. Our customers can only expect one of the most delightful and helpful of greetings from Heather whenever they walk through our door.
In quoting Greg, our owner, "Heather is likely one of the best decisions we've ever made for our company!" Her cheerful attitude and desire to help our customers to the best of her ability is enough to make dealing with the front office a breeze and joyful experience.