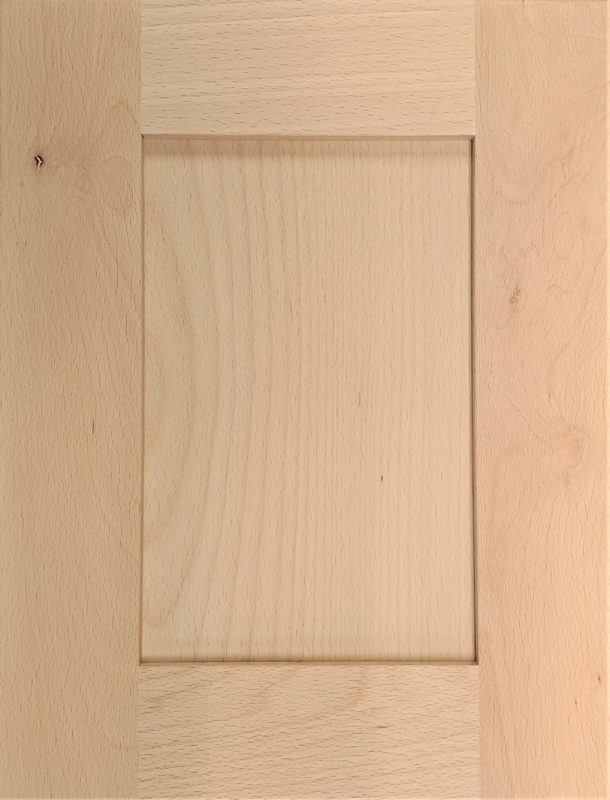 Our Recessed Panel door style is our most popular look. It's a flat center panel in the door that can stylize into the modern look, or that tried and true Shaker (meaning Flat Panel) style cabinet. It is a cope and run door that has a strong structural strength, and will last a lifetime.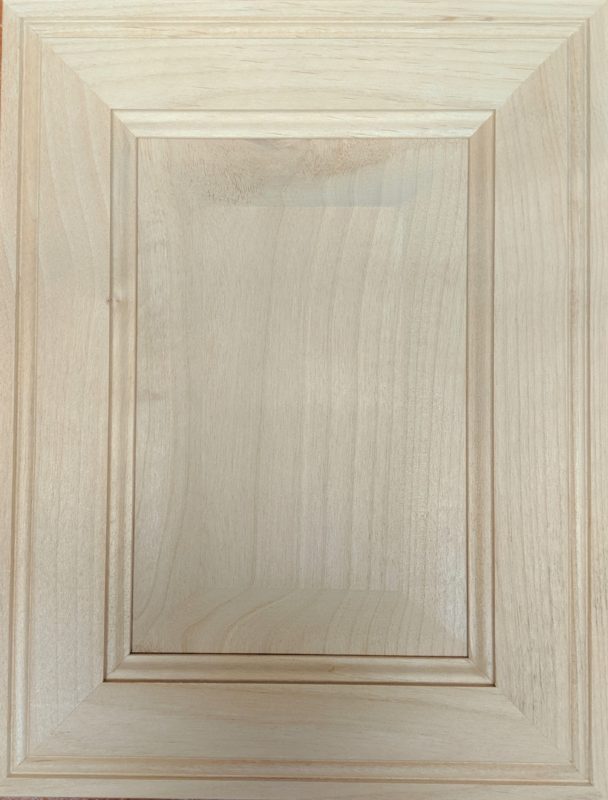 While Mitered Doors share a panel that is inset into the Rails and Stiles of a door, they are not a cope and run stile door. The "Miter" is created at the 45-degree angle at the corners of each door.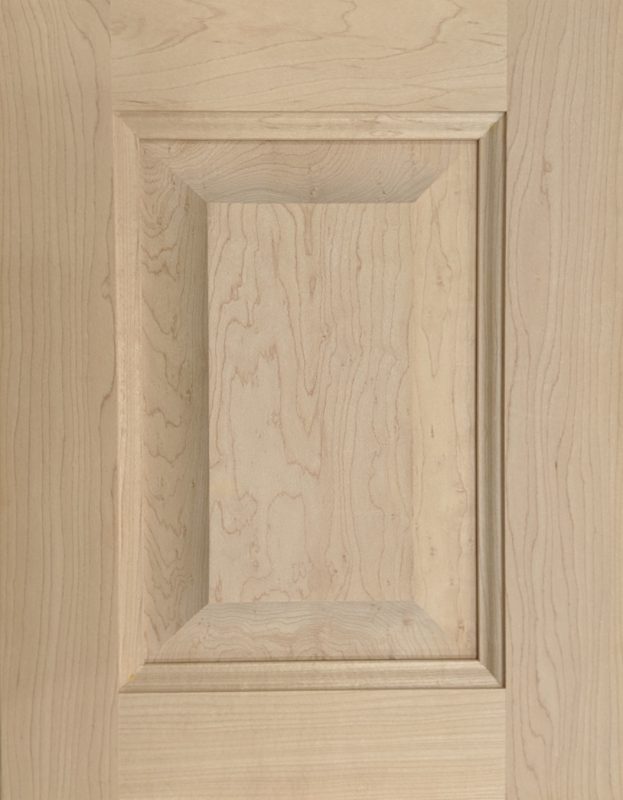 Built in the same cope and run style as our Recessed Panel door. The Raised Panel door offers a more traditional look on your cabinets. Selected in your species of wood, the dip along the panel offers a beautiful contrast to your cabinets, often showcasing the uniqueness to that grain and wood.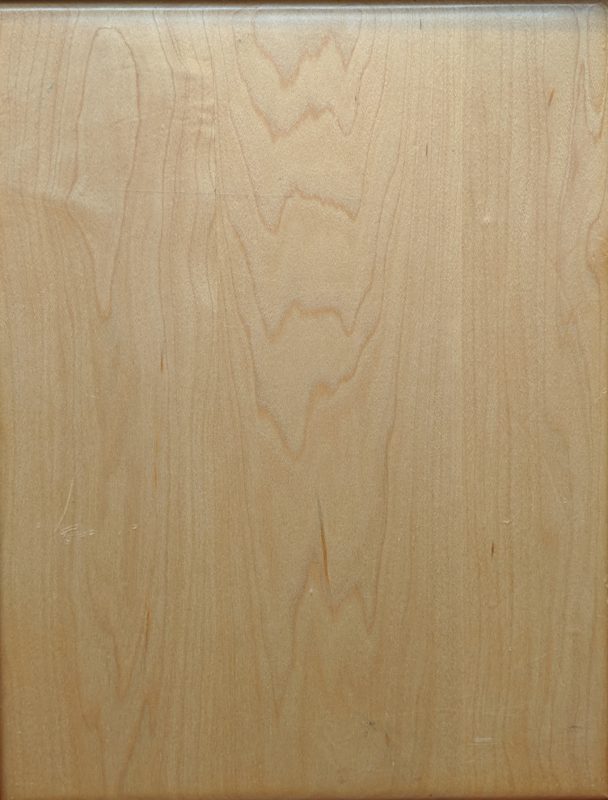 Unlike our other door styles, Solid Slab doors are completely different. They have no panel whatsoever, and are constructed from exactly what they are called…Solid Slabs of wood. They offer a much more modern look in a home, and most clients praise them for their ability to quickly clean and easily maintain.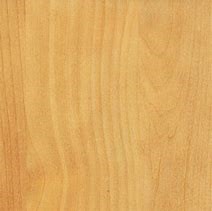 Grain Line: Clean, Long, Smooth
Density: Soft
Staining: Tends to take stain extremely well and can be a good choice for accurate color.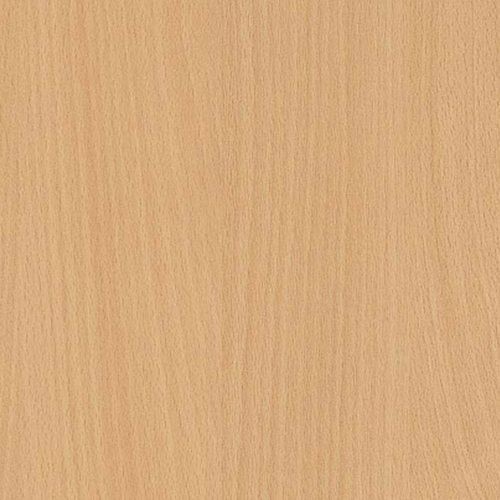 Grain Line: Clean, Long, Smooth, Small Speckled Grain Marks
Density: Hard
Staining: Tends to take stain extremely well, because of its high density, it can sometimes make the color appear lighter.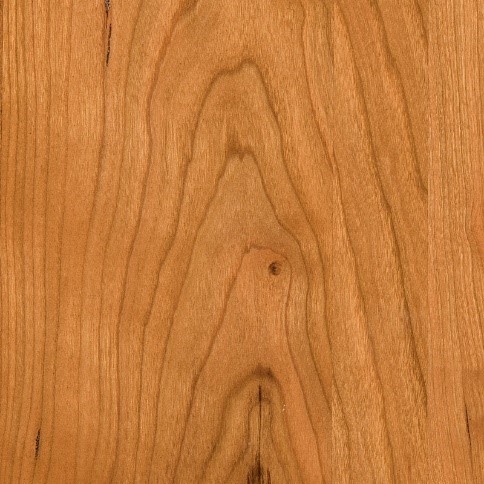 Grain Line: Long, Pointed Ends, Small "dots" throughout from branch marks.
Density: Moderately Hard
Staining: Cherry is a red wood, which is worth considering whenever you are staining it, and especially when you want a Natural finish, as it will darken and get redder over time.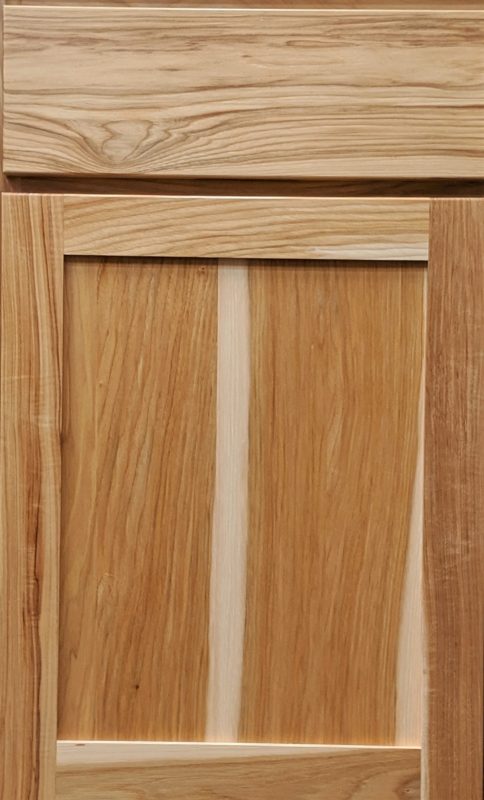 Grain Line: Long Ovals, very light and dark, the same piece of wood can have multiple colors
Density: Very Hard
Staining: Usually appears lighter than the color you've picked, it's "light and dark" characteristics can sometimes be amplified by the color its stained in.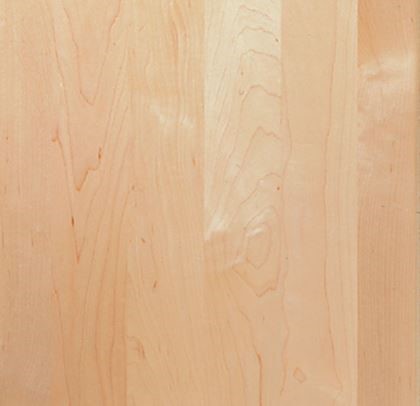 Grain Line: Clean, Long Lines, Mellow form
Density: Extremely Hard
Staining: Because of Maple's very dense properties we do NOT stain it. While some folks get away with a cheaper "spray stain" the truth is, this species' pores are very small and do not absorb the color folks try to make it. It is absolutely beautiful with its Natural finish.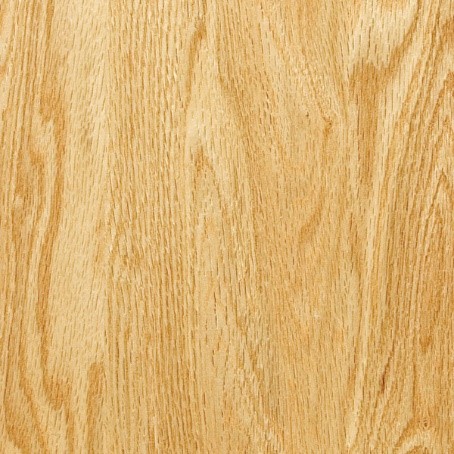 Grain Line: Large, Deep, Dramatic, Ovular
Density: Moderately Hard
Staining: Stains well, however darker colors tend to appear even darker in contrast with those deep grain grooves that oak lovers are looking for.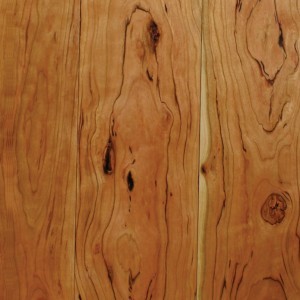 Grain Line: Sporadic, Unique, Showcasing characteristics of clear cherry, except with knots
Density: Moderately Hard
Staining: Takes stain well, however once stained, loses a lot of its "rustic" look. The pigment can drown out a lot of the flare the wood presents, most clients stick with a Natural finish.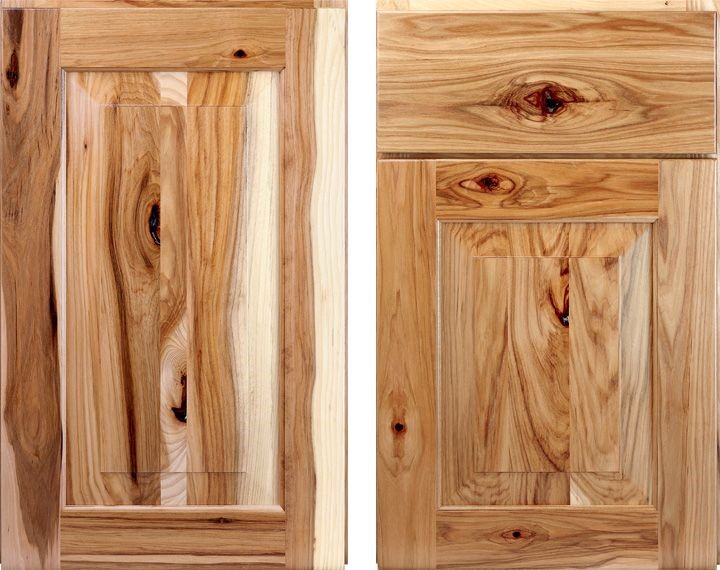 Grain Line: Dramatic Grain Lines, Very Rustic, Earthy-look. Targeting Knots, and Holes
Density: Very Hard
Staining: Similar to Rustic Cherry, often times this isn't a material you want to stain, as the dramatic knots and holes get lost in the color added to the wood.